Forite at Alcova, Milan:
Reinventing the microwave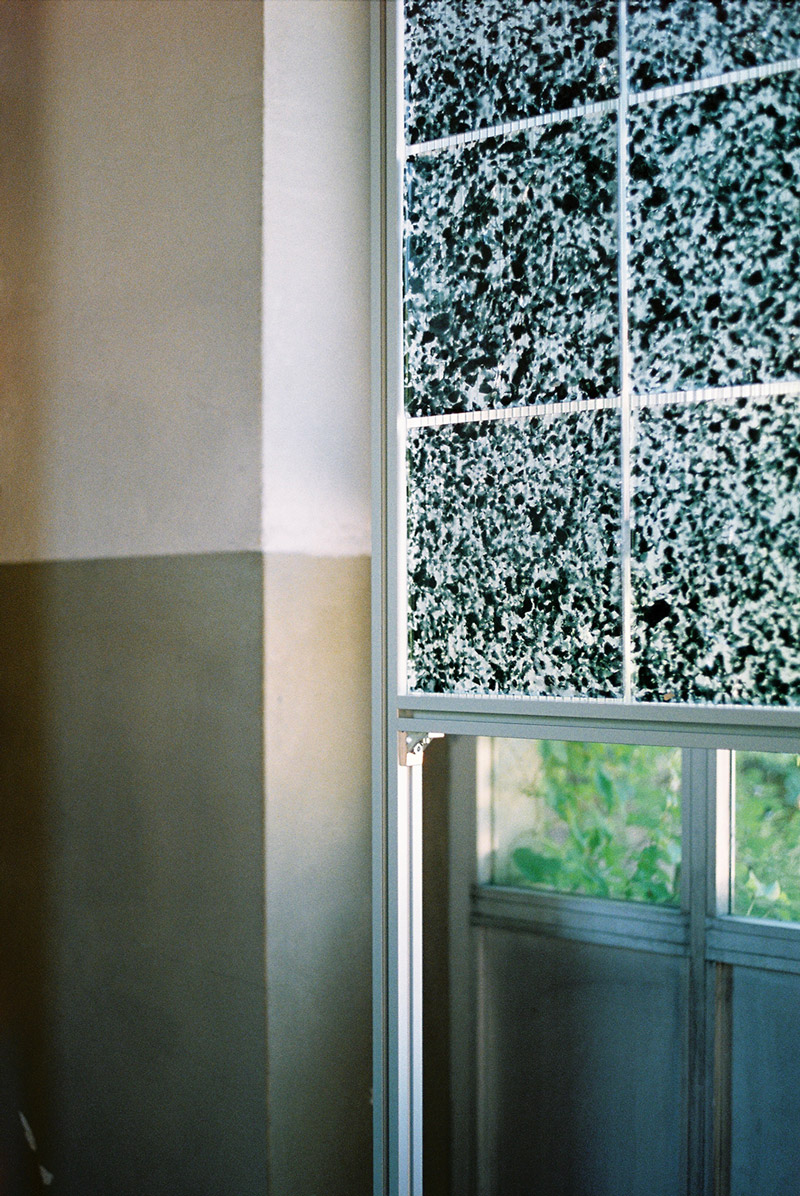 Forite ist eine Kollektion recycelter Glasfliesen, hergestellt aus Bestandteilen ausrangierter Kühlschränke, Öfen und Mikrowellenherde.
Aus dem Snøhetta-Pressetext:
»Für Mailand Designwoche dieses Jahr waren wir begeistert, um unsere erste Kollektion der Forite-Fliesen, eine Zusammenarbeit mit Studio Plastique und Fornace Brioni, auf den Markt zu bringen. Die Ausstellung, die in einem ehemaligen Militärkrankenhaus angesiedelt und dazu als Ergänzung konzipiert war, zeigt sowohl das Forschungsprozess als auch ihre großflächiger Anwendung an. Umrahmt von 70 laufenden Metern von Alumotion entliehenden Aluminiumprofilen, die Fliesen wurden als eine Reihe von abstrakten architektonischen Oberflächen präsentiert, eine Hervorhebung der vielen Möglichkeiten, Opazitäten und Nuancen des recycelten Glases. Dazu stand auch eine interaktive, horizontale Anzeige mit dem Prozess der Forschung und Entwicklung, vom Abfallmaterial zum Endprodukt.«
Für weitere Information, schreib bitte an hello(at)forite.io
—
Ausstellung für Snøhetta bei Alcova in 35mm fotografiert, ein Teil des Salone del Mobile in Mailand.
Der Salone 2022 war der erste seit eine Serie der Fehlstarts in den letzten Jahren wegen der Pandemie, was bedeutet, dass es in der Hitze des Junis stattfindet, statt im üblichen April. Ich hoffte, etwas von dieser Intensität und dem Kontrast in diesen Bildern erfassen zu können.
Forite is a collection of recycled glass tiles made from components found in discarded fridges, ovens and microwave ovens.
From the Snøhetta press copy:
'This year for Milan Design Week we were excited to launch our first collection of Forite tiles at Alcova, in collaboration with Studio Plastique and Fornace Brioni. Designed to complement the spatial qualities of the former military hospital, the pop-up showroom displayed both the collective research process behind the tiles, and the possibilities of their large scale application. Framed by 70 linear metres of aluminium profiles borrowed from Alumotion, the Forite tiles were presented as a series of abstract architectural surfaces, showcasing the many possibilities, opacities and nuances of the recycled glass material. Supporting these large elements was a hands-on horizontal display, illustrating the process of research and development, from waste material to finished product.'
For more information please contact hello(at)forite.io
—
Exhibition photographed in 35mm for Snøhetta at Alcova, part of Il Salone del Mobile in Milan.
The Salone of 2022 was the first after a series of false-starts in recent years attributed to the pandemic, which meant it was held in the sweltering heat of June, instead of the usual April. I hoped to capture some of that intensity and contrast in these frames.