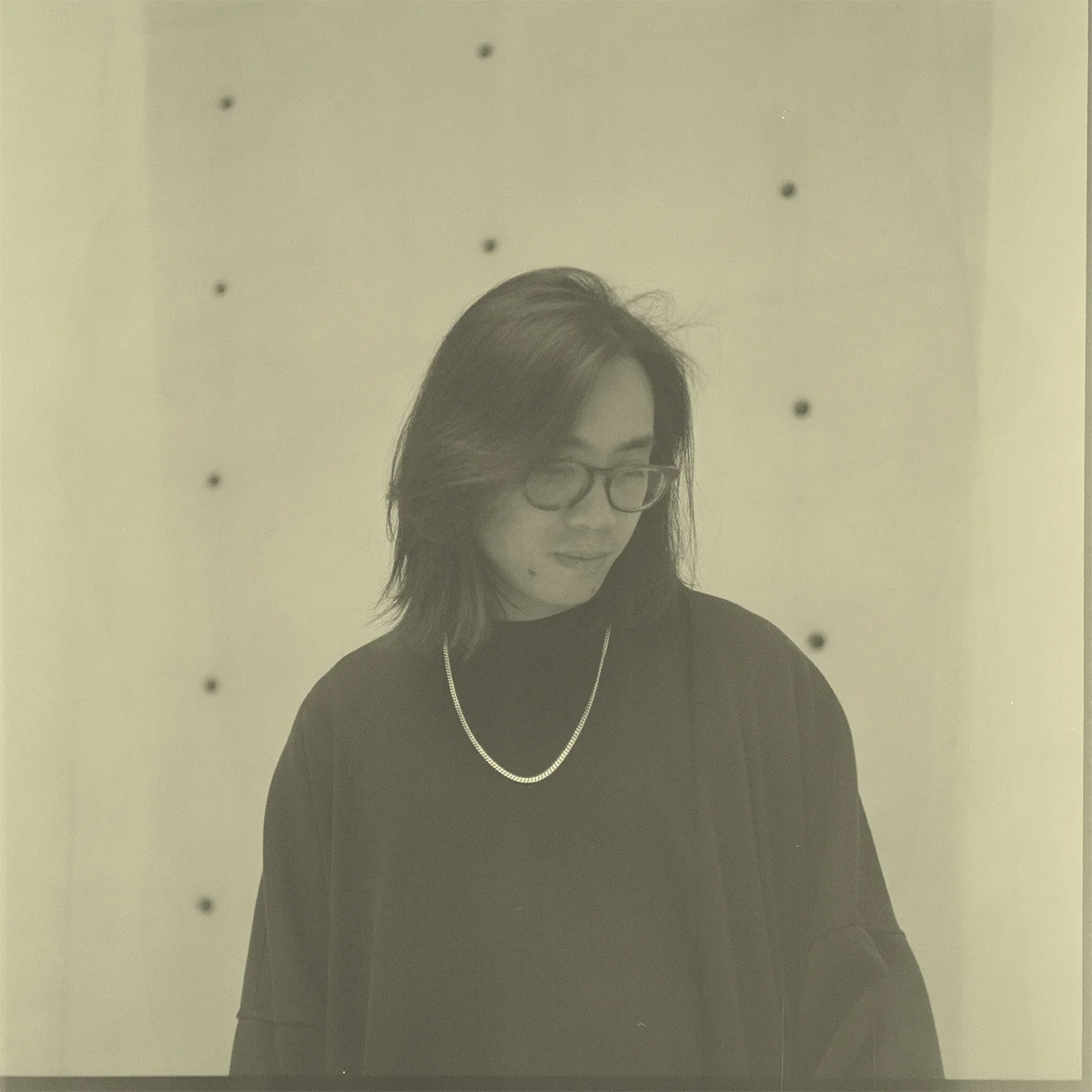 Geboren in Neuseeland am 19.Oktober 1987 als Sohn Malaiisch-Chinesischer Einwanderer aus Kuala Lumpur. Muttersprache Englisch.
Ausbildung in katholischen Schulen; Oberschule war einzelgeschlecht, Schulinternat. 5 Jahre Architekturschule an der Viktoria Universität Wellington mit Erasmus an der UC Berkeley Kalifornien in meinem 4.Jahr verbracht. Master mit Auszeichnung mit einer theoretischen Architekturthese über abstrakt Malen.
Als Teenager arbeitete in Supermärkte, durchgängig ihre effizienteste Kasse betrieben. 2 Jahre danach als Pförtner, Concierge und Rezeptionist in Hotels, dann später als Bartender: erfand einen Cocktail heißt Formelle Entschuldigung.
2011 für 5 Jahre als erster Job schuf ich Wohntürme, wo ich Dinge lernte, die ich nie vergaß. Während 3.Jahres registrierte als Architekt, schoss meinen ersten Film. Reiste. 2 Jahre in London herauszufinden, wie man außerhalb Melbourne arbeitet. 2016 auf der Venedig-Biennale ausgestellt; gewann einen Holocaustdenkmal-Wettbewerb neben dem ersten Chef, den ich als Künstler betrachtete. Zog nach Berlin aus Liebe des Lebens um. Lief vier Marathons und viele weitere in Raves.
Versuchte nochmal ein Leben in Australien, scheiterte, dann angesiedelt in Europa während der Pandemie neu. Nahm eine zufällige Chance mitte-Lockdown, um mit einem spanischen Großen zusammenzuarbeiten, während der letzten Monate seines Lebens. Tauschte seinen monumentalen Marmor und Stein in Marokko für bescheidene Adobe, behielte aber ihr geteiltes Umfeld inmitten der Palmen. Im Moment arbeite an Masserie in Apulien, Museen des Schlammes, Fotografien, Editorials, diese Webseite.
Inspiriert um meinen Lebenslauf in der Art eines Briefs an meiner Mutter zu schreiben, als ich das Werk des Schweiz-Bolivianischen Konkretdichters Eugen Gomringer im Januar 2022 las.
Sprachen in Wort und Schrift: Englisch, Deutsch, Italienisch. Mein Verständnis der Mandarin, Kantonesisch und Hakka-Dialekte des Chinesischen erinnert mich daran, dass ich auch Einwanderer bin.
Porträt von Marina Denisova
Born in New Zealand on the 19th October 1987 as son of Malaysian-Chinese immigrants from Kuala Lumpur. Mother tongue English.
Elementary and secondary schooling at catholic institutions; high school was single-sex, boarding. 5 years Architecture School spent at Victoria University, Wellington with Erasmus at UC Berkeley, California in my 4th year. Earned Masters with Distinction with a heavily theoretical architectural project on abstract painting.
As teenager worked in supermarkets, as consistently their most efficient checkout operator. 2 years thereafter as a porter, concierge and receptionist in hotels, then later as a bartender: invented a cocktail called Formal Apology.
First job in Melbourne in 2011 for 5 years doing apartment towers, where I learnt things I won't forget. In the third of these years registered as an architect and shot my first frame of film. Traveled. 2 years in London finding out what it was like to not work in Melbourne. In 2016 exhibited at the Venice Biennale; won a competition for a Holocaust Memorial alongside the first boss I considered an artist. Moved to Berlin out of love of life. Ran four marathons and many more in raves.
Tried a life again in Australia, failed, then re-settled in Europe amidst the pandemic. Took a fortuitous chance mid-lockdown to collaborate with a spanish Great for what turned out, sadly, to be the last months of his life; remained grateful nonetheless for the brief encounter. Traded his monumental stone and marble in Morocco for humble adobe, but kept their common setting amidst palm groves. At the moment developing masserie in Puglia, museums of mud, photographs, editorials, this website.
Inspired to write my Curriculum Vitae in the form and style of a letter to my mother by reading the work of the Swiss-Bolivian concrete poet Eugen Gomringer in January 2022.
Languages spoken and written: English, German, Italian. My understanding of the Mandarin, Cantonese and Hakka dialects of Chinese reminds me that I'm an immigrant, too.
Portrait by Marina Denisova