Paréa Zion:
Towards a Miesian purity
Virgin, Utah
United States of America
Architektur
Design
09.2022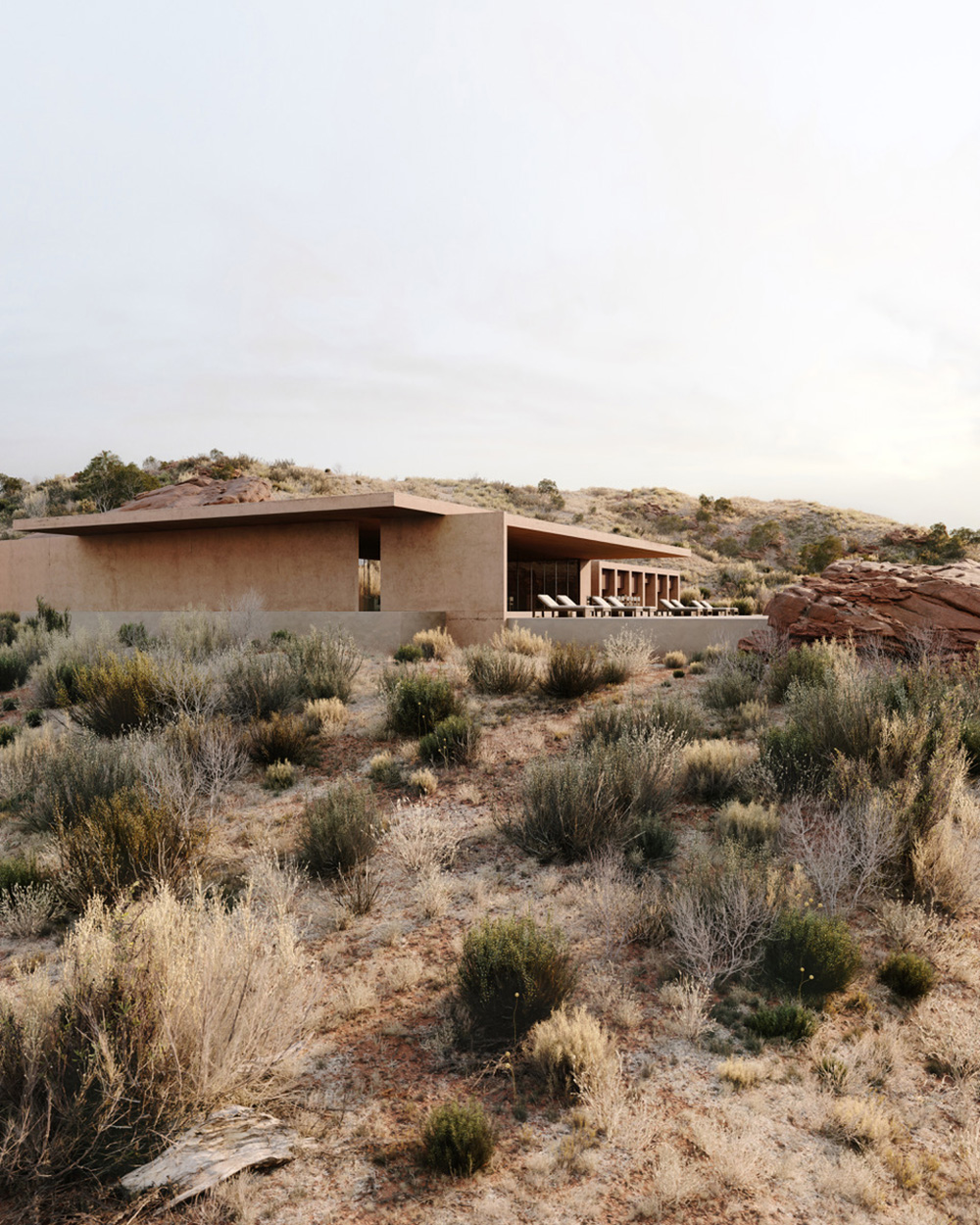 Innerhalb Paréa Zion, der Meisterplan eines Landschaftshotels in Utah, den durch Studio Andrew Trotter geführt ist, liegen fünf einzigartige Häuser individuelles Designs. An zwei davon habe ich zusammengearbeitet. Jede Lage war für ihre Beziehung zur Natur und ihre Aussichten auf die Landschaft Zions dahinter gewählt.
In großem Teil arbeiteten wir mit einer sympathischen architektonischen Tektonik zu den riesigen Felsen, deren Geometrie uns nur mit einer detaillierten Punktwolke bekannt war. Ihre Sprache zielte auf eine Reinheit der Elemente fast primordial: Dach liegt an Wand, Wand verankert sich im Land, Eingang schneidet Wand, Fenster zieht sich hinter Dach, Oculus entlastet Dach seines Lasts, Hof liegt unter Oculus.
Für weitere Information und Updates folgt bitte (at)pareazion
—
Renderings von Klaudia Adamiak und Riccardo Santambrogio
Within Paréa Zion, the masterplan led by Studio Andrew Trotter for a landscape hotel and retreat in Utah, sit five unique houses of individual design, and of these I was asked to collaborate on two. Each location was chosen due to its special relationship to natural features and their vistas to the Zion landscape beyond.
We worked with an architectural tectonics that was sympathetic to these features, being for the most part enormous rocks, whose geometry we could only know through interpreting a detailed point cloud. Its language aimed at a purity of elements that was almost primordial: roof rests on wall, wall embeds in land, entry incises wall, window recedes from roof, oculus relieves roof of its burden, court lies under oculus.
For further information and updates, please follow (at)pareazion
—
Renderings by Klaudia Adamiak and Riccardo Santambrogio