The gardens of La Fábrica:
A seat at the table
Sant Just Desvern
Barcelona, Spain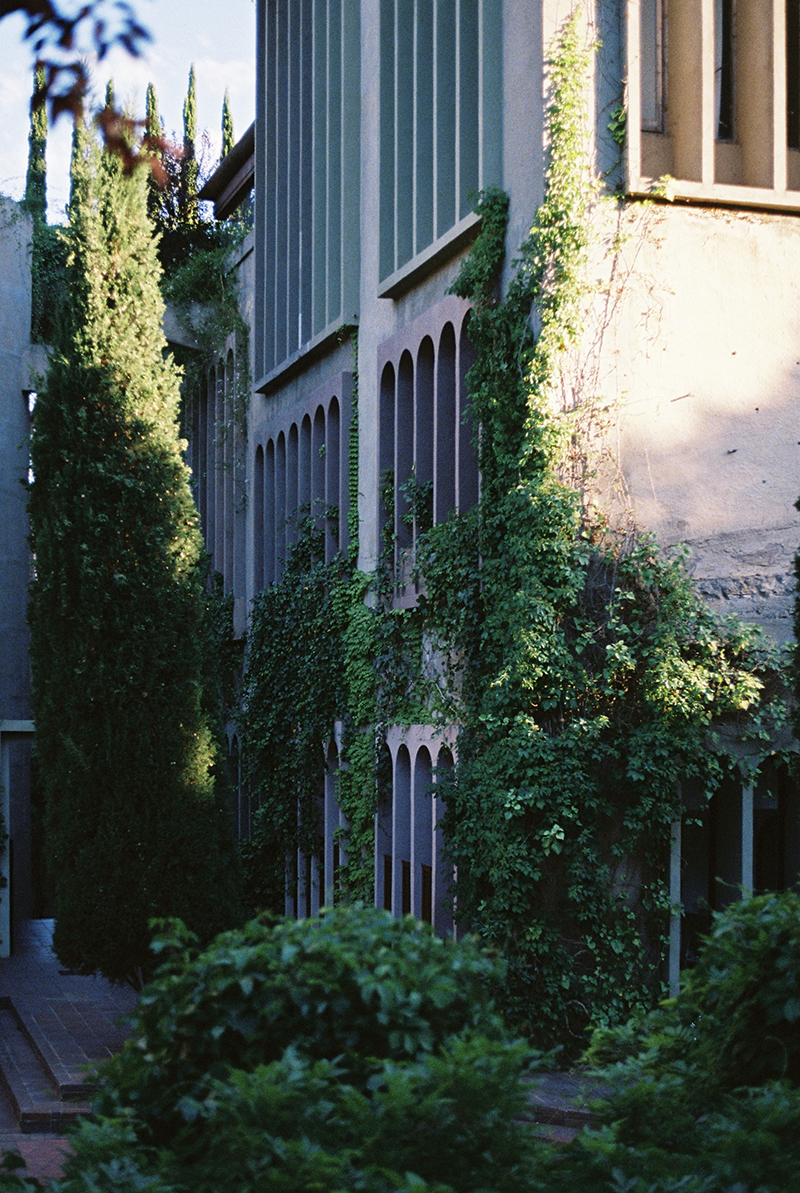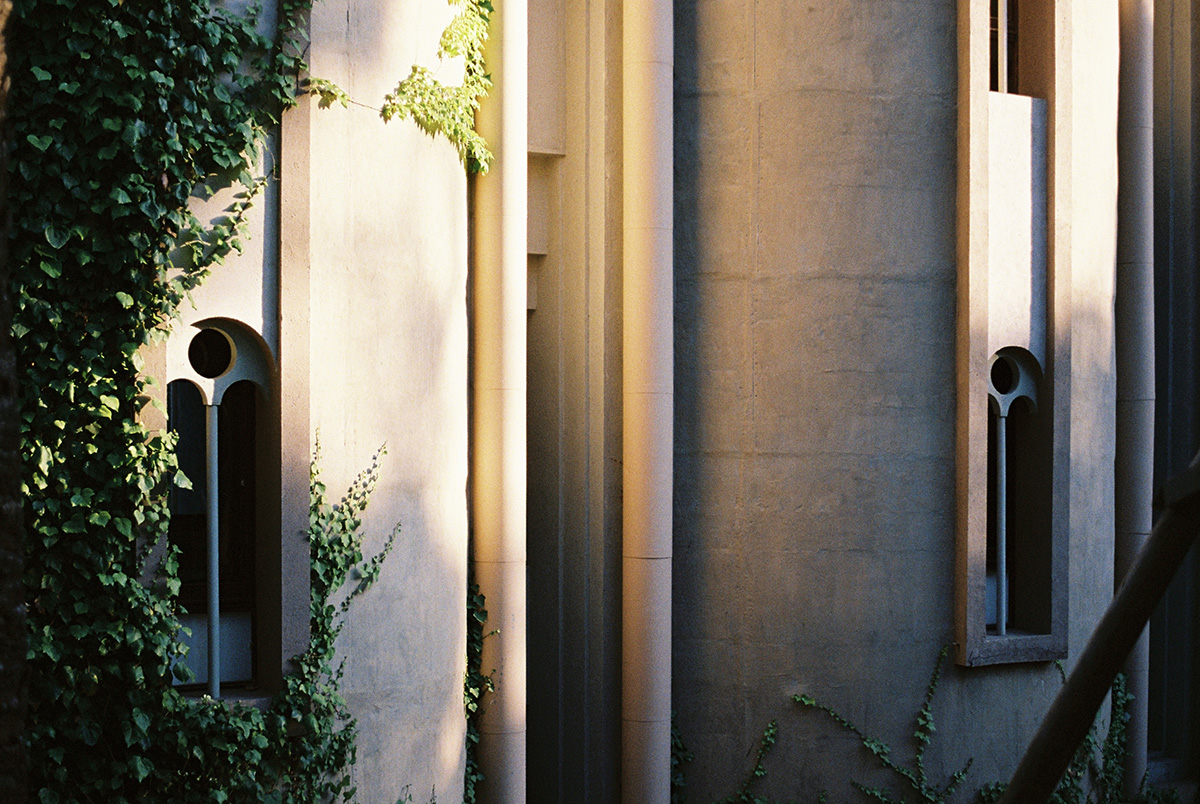 Fotografien, die ich auf La Fábrica während des Sommers 2021 machte, als Erinnerung meiner Zeit mit Ricardo Bofill Taller de Arquitectura. Ich machte sie, als ich zurück nach Berlin für einen Visum reisen sollte; was bedeutet, dass ich mir um meine Rückreise nicht sicher war.
Aber statt »La Catedral« oder die industrielle Innenräume zu mythologisieren, die schon so gut dokumentiert sind, steht mein Fokus lieber mit den Gärten und die Stunden, in den wir da gebracht haben. Zeit ist was anders im Taller, wo der Tag um 10h in Sant Just Desvern anfängt und bis 20h läuft, weil Ricardo immer ein aktives Studio sehen mochte. Aber zwischen 14-16h, wann der Tag am heißten ist, sassen die normale Leute des Tallers im Garten um zu reden, Ideen zu tauschen, die frische Luft zu nehmen und ein Teil des Tages draußen zu genießen: besonders wenn der ungewöhnliche Zeitplan schreibt vor, dass man zuhause geht, isst, dann schläft sofort für den nächsten Tag.
Diese Stunden und Gespräche am Tisch, mehr sogar als die Projektarbeit, sind die, dass ich mich am besten erinnern.
Photographs made at La Fábrica during the summer of 2021 as a reminder of my time at Ricardo Bofill Taller de Arquitectura. I made these at a time I was to head back to Berlin for visa renewal purposes; which meant I wasn't sure that I was going to return.
But rather than mythologise 'La Catedral' or the industrial interiors already so well documented, my intention was to focus on the gardens and record the hours spent at the table there. Time is something different at the Taller, where the day starts late at 10:00 in Sant Just Desvern, so far from Barcelona, and runs until 20:00, because Ricardo liked always to see people and an active studio as he went home. But it is between the hours of 14-16:00, when the day is hottest, that the normal people that constitute the Taller sit in the garden at the table and talk, exchange ideas, take fresh air and enjoy a part of the day outside, when the unusual schedule otherwise dictates that all one has time for in the evening is to go home, eat, and sleep for the next day.
These hours and conversations at the table — moreso possibly than the project work — are those I remember the most.