Carovigno Villa:
A masseria both closed and open to the Pugliese landscape
Carovigno
Puglia, Italy
Architektur
Design
03.2022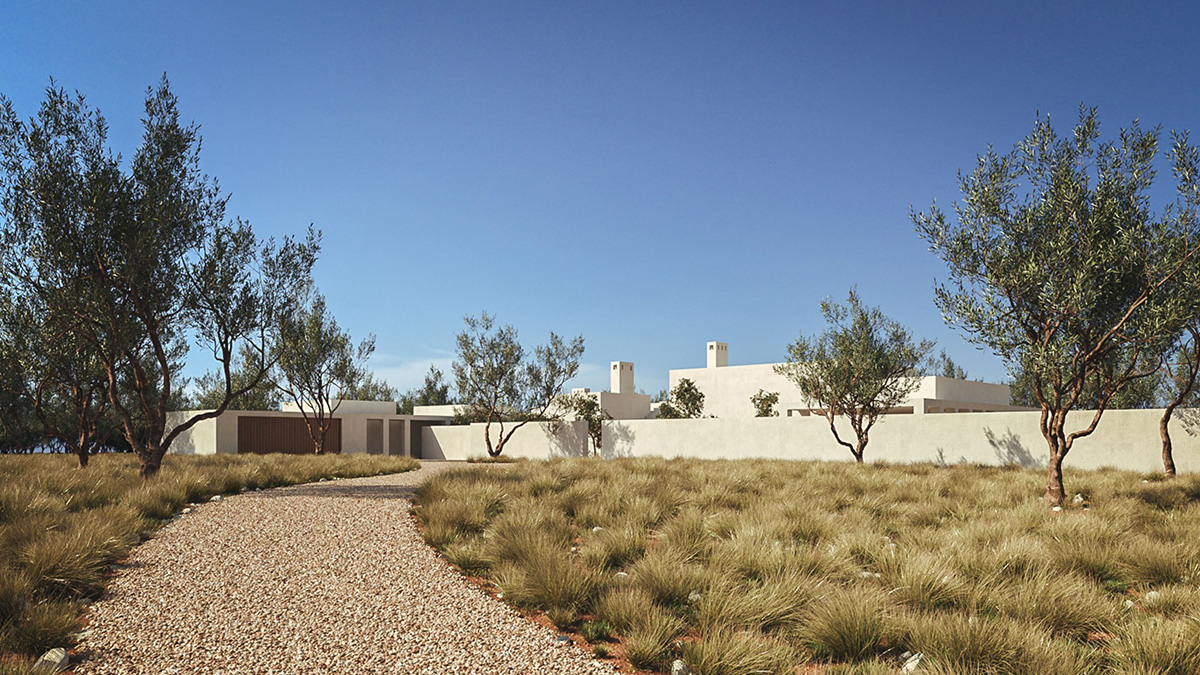 Die Masseria war einst eine Festung, von einem Zaun umgeben, um ihre Besitzer und Tiere vor Diebstahl zu schützen. Hinter dieser Mauer erhob sich schlichte, kaum unterbrechenden Volumen, weil es im Sommer sehr heiß ist, und um den Blick ins Innere zu begrenzen.
Mit diesem Projekt versuchten wir es durch Innenhöfe und Kreuzgänge zu öffnen, die verschiedene Zonen, Nutzungen und Ebenen definieren. Wir erreichten mit den Proportionen eine Hierarchie, die sowohl dem Raum als auch der Komposition des Ganzen dient, denn am Ende bauen wir eine weiße Villa inmitten von Olivenhainen; weil es Apulien ist, sie wollen und träumen davon.
Mit einer Reduktion und Einfachheit zu arbeiten, ist für mich das Spannende: Wenn weiße Volumen und das mediterrane Klima die Konstanten sind, sind Raum, Licht und Ordnung die Variablen.
—
Entwarf in Zusammenarbeit mit Studio Andrew Trotter, Renderings von Riccardo Santambrogio
The traditional Masseria was essentially a fortress, defined by its boundary fence to protect its owners and animals from theft. Simple volumes rose behind this wall, punctuated by small openings both because the summers are extremely hot, and to limit views within.
With this project we sought to open this typology through use of courtyard and cloister, defining various zones, uses and levels. We tried to achieve hierarchy with both internal and external proportions, to serve both the room and the composition of the whole, because in the end we acknowledged that we're making a white villa amidst olive groves; because it's Puglia, it's what they want and dream of.
But to work within such reduction and simplicity is what, to me, is exciting: if white volumes and the Mediterranean climate are the constants, then space, light and order are the variables.
—
Designed in collaboration with Studio Andrew Trotter, renderings by Riccardo Santambrogio