601 St Kilda Road:
The future is south-east asian
Melbourne
Australia
Architektur
Design
10.2015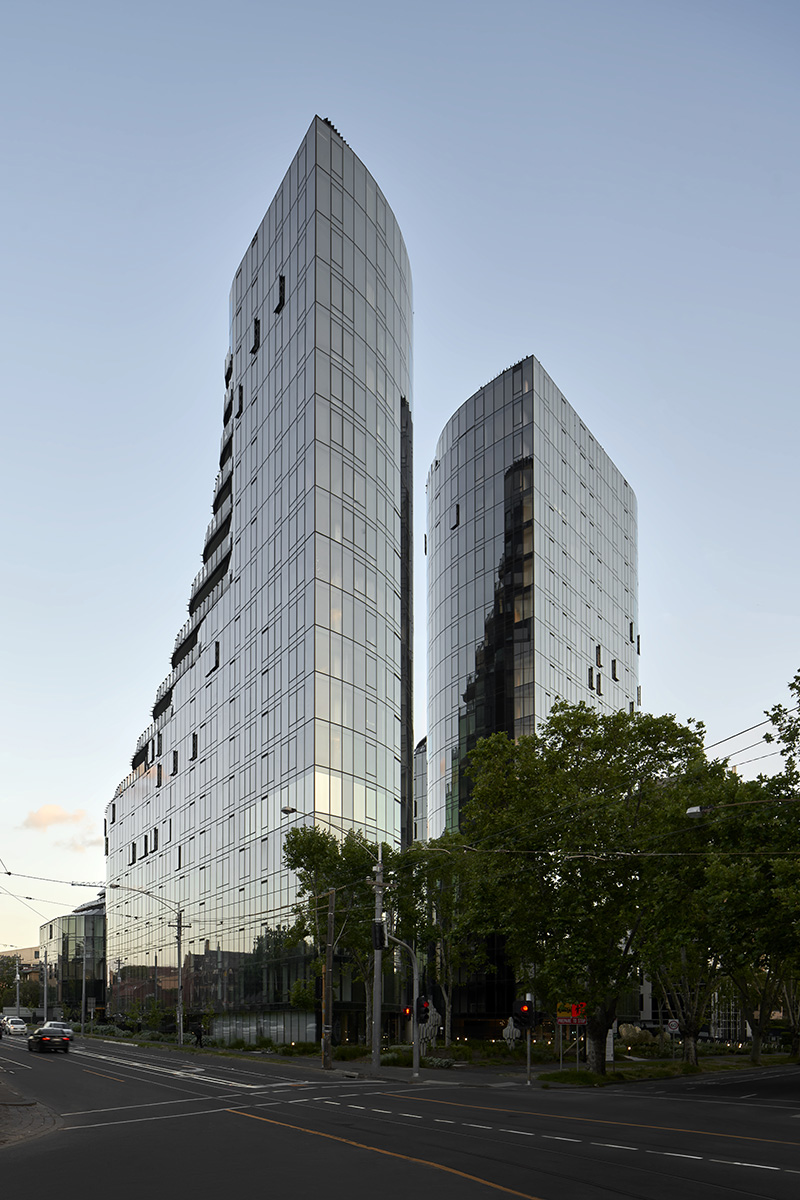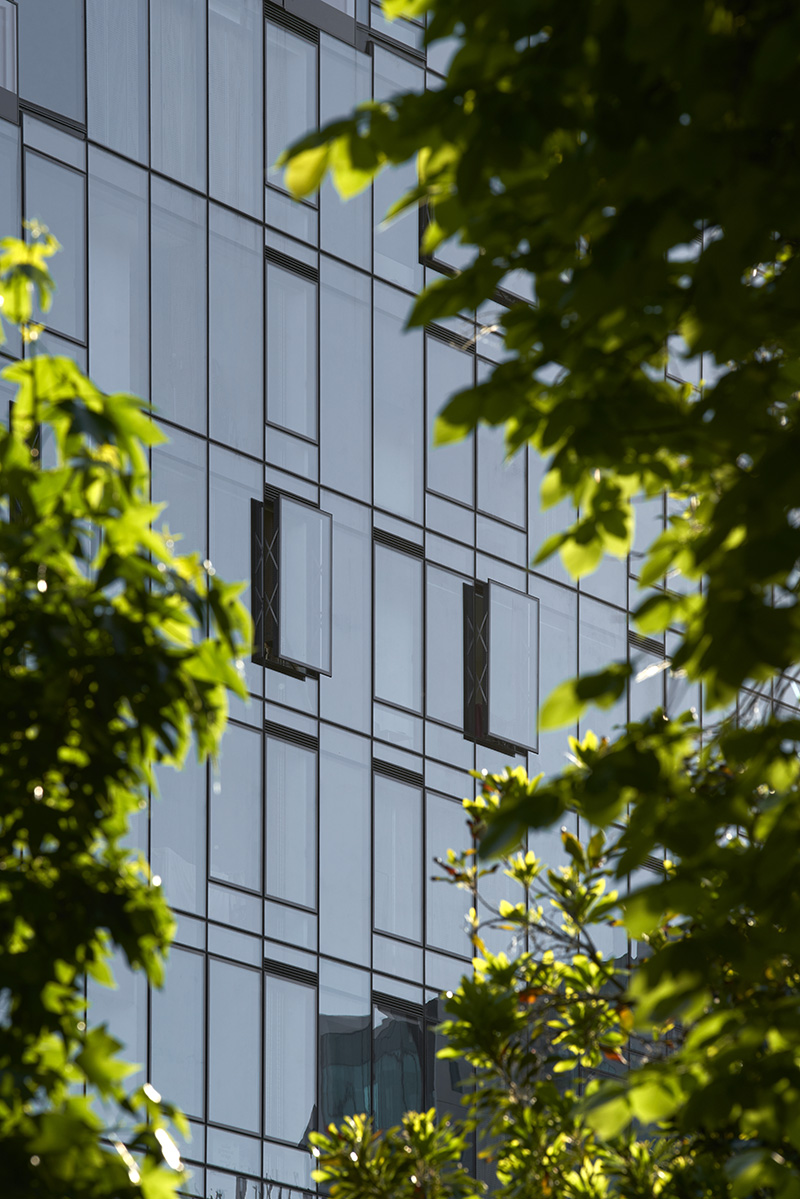 Im kritisch-gefeierten, 2013 Spike Jonze-Film »Her« steht Shanghai für ein Los Angeles, die vielleicht zwanzig, dreißig Jahre in die Zukunft projiziert wird. Im selben Jahr begannen die Arbeit an einem Bauprojekt an einem Ort, der seit Jahren unter diversen Spekulanten im Büro lag, weil niemand davon geschafft hat, es finanziell sinnvoll machen zu werden.
Der Unterschied dieses Mal: einem Klient, der ursprünglich kein Immobilienentwickler war, der statt Kapitalismus seine ruhige, Singapurische Art an den Tisch brachte, eine Großzügigkeit, eine inhärenten Güte.
Das Ergebnis war also ein Projekt für einen ikonischen Boulevard Melbournes, das seine südostasiatische Zukunft aufgreift: eine hochtechnologische Fassade und resortähnliche Einrichtungen, die den marktgerechten Wohnungsgrößen versetzte.
—
Entwarf in Zusammenarbeit mit Elenberg Fraser, Fotos von Damien Kook
In the critically-acclaimed 2013 Spike Jonze film 'Her,' Shanghai stood in for a Los Angeles perhaps twenty, thirty years along its current trajectory into the future. The same year, work began on a development site that had been sitting around in our office for years, under various speculators who never—despite its premium location—seemed to make it 'stack up.'
The difference this time: working with a client that wasn't originally a real-estate developer, who instead of ruthless capitalism brought their calm, Singaporean manner to the table with a generosity, and an inherent kindness.
The result was a project for an iconic Melbourne Boulevard that thoroughly and without confusion embraces its south-east asian future: a high-tech, air-conditioned curtain wall, and resort-like facilities to offset apartments sized by the market.
—
Designed in collaboration with Elenberg Fraser, photographs by Damien Kook